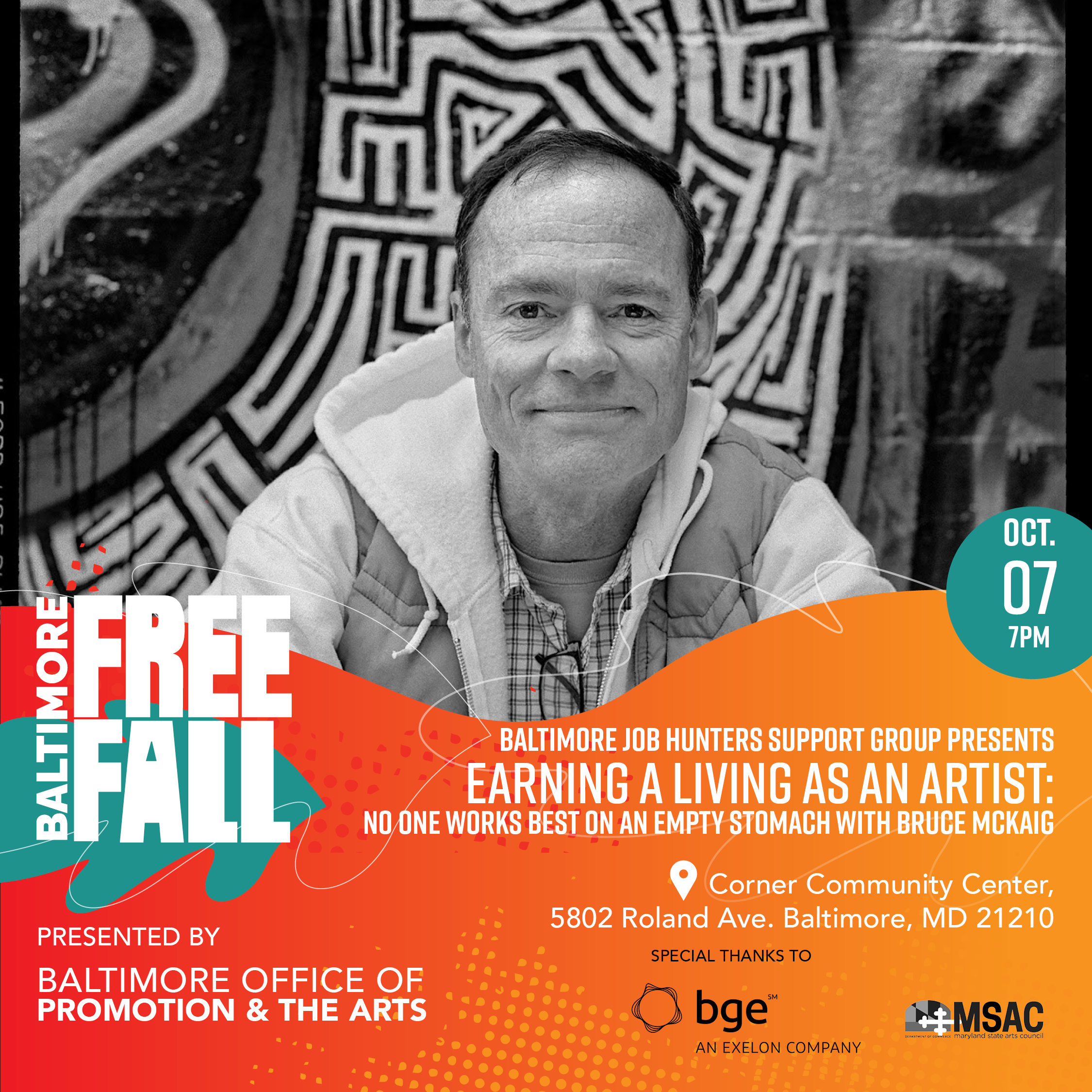 Earning A Living As An Artist: No One Works Best On An Empty Stomach With Bruce McKaig
The creativity that drives an artist can also help pay the bills. After examining historical myths, systemic practices, and social expectations that imply this is not true, the workshop will cover basic tools, resources, and strategies to help bridge the gap between work and income. Specifics include but are not limited to pricing, marketing, revenue streams (sales, grants, residencies, etc.). It will examine both sides of the financial challenge: garnering resources an artist needs without spending a fortune, and earning a decent living, to be determined by each artist. The workshop includes a Q&A section to collectively brainstorm on individual challenges. Appropriate for all ages and career levels.
About Bruce
Bruce McKaig has been a visual artist for over thirty years, living in North and South America, Europe, Siberia, and India. Initially using photography, his practice also explores sculpture, time-based, performance, and advocacy work on art and socioeconomic issues. He has been awarded numerous private and public grants from the City of Paris, Washington DC, and Baltimore MD. He has participated in over forty-five solo and two hundred group exhibitions since 1980 and has works in museum collections in the USA, France, and Guatemala.
Bruce has taught art in universities, museums, and community centers, working with the general public, senior citizens, autistic teenagers, and incarcerated psychiatric patients. He has over ten years experience in teaching the arts to children ages 5 through 12. He regularly lectures and writes on photography, and has curated group and solo exhibitions of other artists' work since 1988.
Since 2000, he has devoted time to public art projects and advocating for ethical funding policies in the arts and across all industries. Bruce was a 2016 New Economy Maryland Fellow with the Institute for Policy Studies, working on funding policies and practices in the arts. He received the 2016 Crusade for Art Engagement Grant to build a barter network between artists and tradespeople in Baltimore. He was awarded a 2018 Mayor's Individual Artist Grant from the City of Baltimore, for his work on art and labor practices. During his Equal Justice Residency in 2018 at the Santa Fe Art Institute, Bruce used photography, videography, writing, performance and Social Practices to investigate methods of measuring and compensating workers for their presence and contributions to communities at large.
He currently teaches in the Art & Art History Department at Georgetown University and lives in East Baltimore.