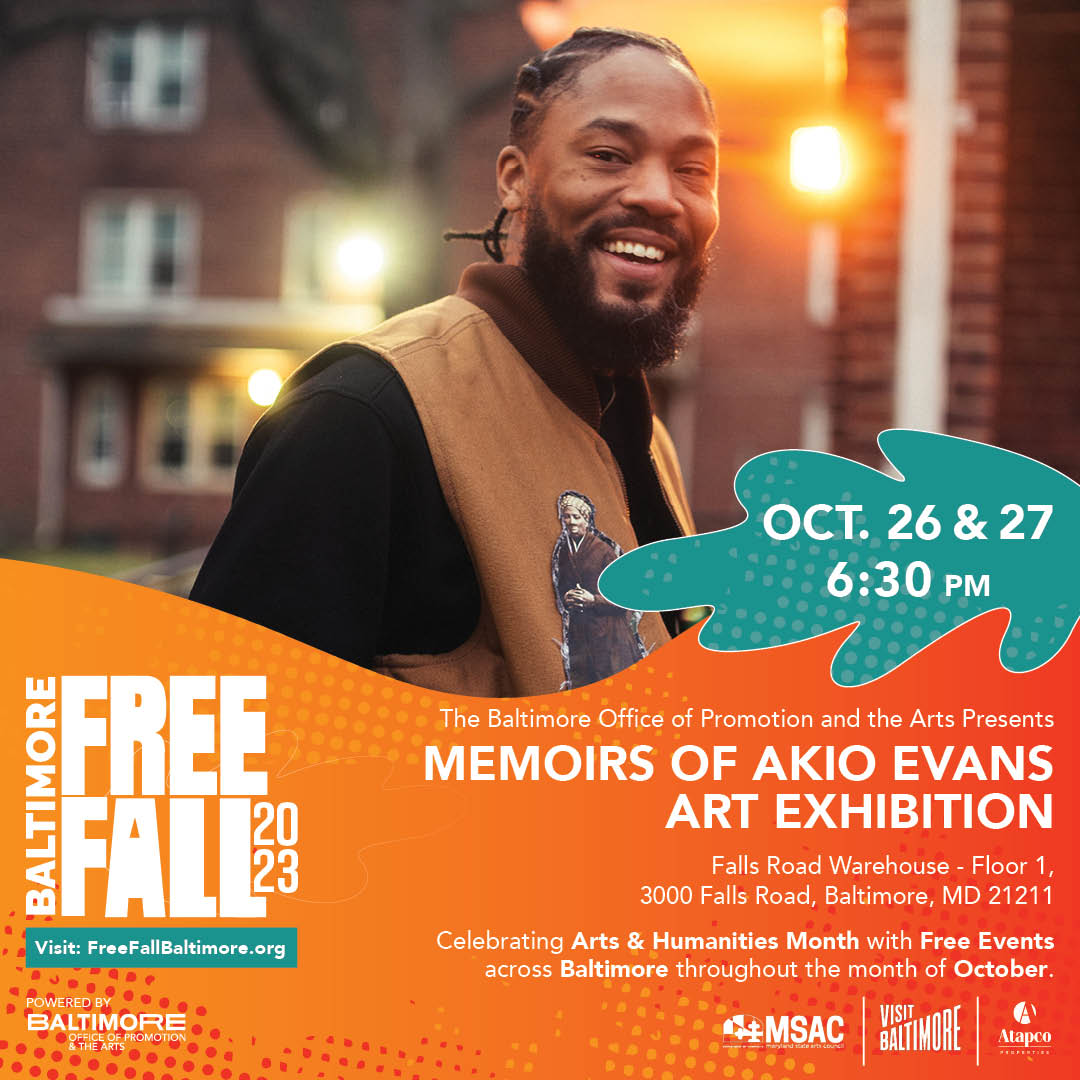 Memoirs Of Akio Evans Art Exhibition
October 26-27, 6:30pm
Falls Road Warehouse
3000 Falls Road, Floor 1 Baltimore, MD 21211
Akio Evans continues to define innovation personified in the creative and fashion space while inspiring his local community. The creativity Evans brings to his sneaker art has allowed the Baltimore native to reach new heights attracting the attention of major celebrities, and production companies.
Akio first debut documentary film, Grace After Midnight Pain, the story of the life and times of 'The Wire' actress Felicia 'Snoop' Pearson, which he directed and produced alongside Felicia Snoop Pearson and Michael K. Williams. The documentary film was screened in Harlem in 2014 and was submitted to Sundance in 2015.
Today, Akio's commissioned sneaker art has been collected by friend and comedian Donnell Rawlings, Dave Chappelle, Dr Dre, Nick Cannon, Kevin Hart, Havoc of Mobb Deep, Tyronn Lue, Allen Iverson, and along with his collaboration with friend Felicia Pearson for Ewing Athletics and Derec Dunn of Atlantic Records. In April 2019, Evans received an Official Citation from the Maryland General Assembly for his outstanding contributions, dedication and overall progression of the Baltimore City youth.