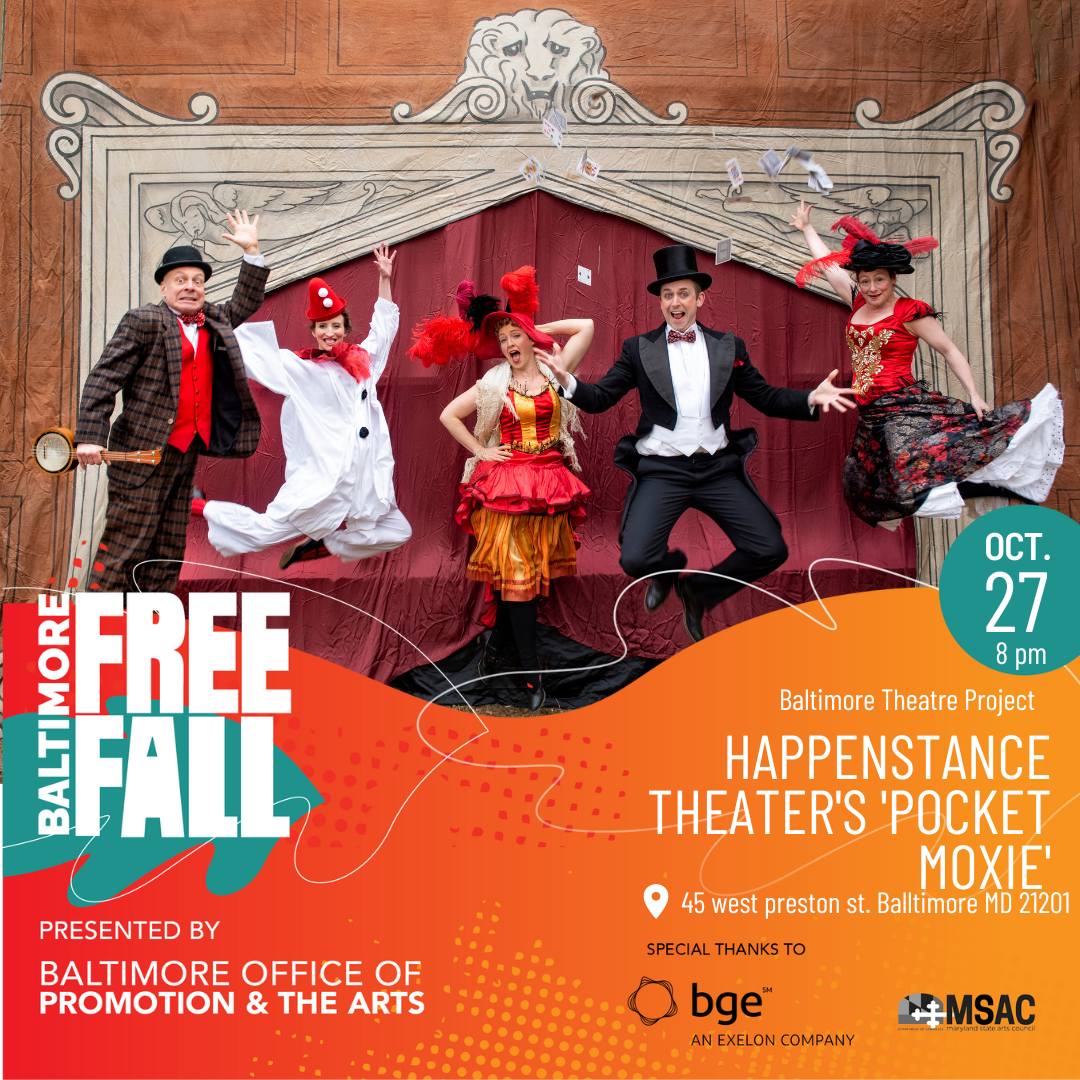 Baltimore Theatre Project will offer a free performance on Opening Night of Happenstance Theater's 'POCKET MOXIE: A Happenstance Vaudeville', which will include the opportunity for the audience to engage with the artists following the show.
ABOUT THE SHOW
Happenstance Theater's 'POCKET MOXIE: A Happenstance Vaudeville' is an homage to the style and spirit of the Great Age of Vaudeville with slapstick comedy, tight harmonies and celestial charades.
Five versatile players breathe new life into classic old routines from a ventriloquist's dummy to a magic act that goes awry, from novelty songs and a musical saw to waiters juggling meatballs, all with full live "foley" sound effects.
This show is teeming with hijinks, harmonies, nostalgic beauty and physical comedy. Something for everyone and family friendly!
Happenstance Theater brings old Vaudeville back!
Featuring Mark Jaster, Sabrina Mandell, Gwen Grastorf, Sarah Olmsted Thomas, and Alex Vernon.
Happenstance Theater is a professional company committed to devising and producing original, performer-created visual, poetic theatre. With the simplest means they seek to elevate the moment when the performers and audience meet, to lift the encounter beyond the daily and pedestrian into the realms of dreams, poetry, and art. Meaning is often found by happenstance.
"POCKET MOXIE transported me to a time of song, dance, puppets, slapstick, and enough corny jokes to make my head pop … a true celebration of character, comedy, and the beautiful creation of storytelling." – Kateri Pelton, MD Theatre Guide
"There is awe, wonder, humor, and sheer happiness to be had." – Amanda Gunther, Theatre Bloom
Learn More: https://freefallbaltimore.org/events/opening-night-of-happenstance-theaters-pocket-moxie-a-happenstance-vaudeville/